the creative journey
The project started as a self-initiated one supervised and supported by our university. We joined an audio-visual course of communication design, but setup our project apart from the curriculum with quite a bit of freedom, because we intended to design an interactive piece.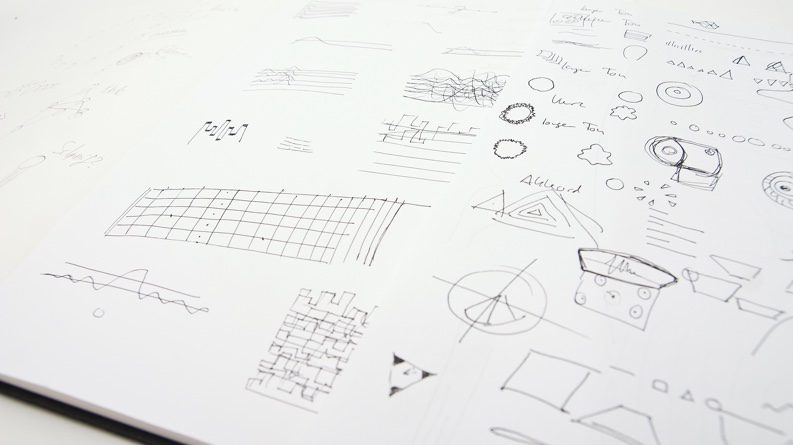 Being all amateur musicians, we felt the strong need to combine several human senses to create a more holistic experience. We also wanted to make the stage events more transparent and immediate for the audience by visualising the connections between musicians and the music being played.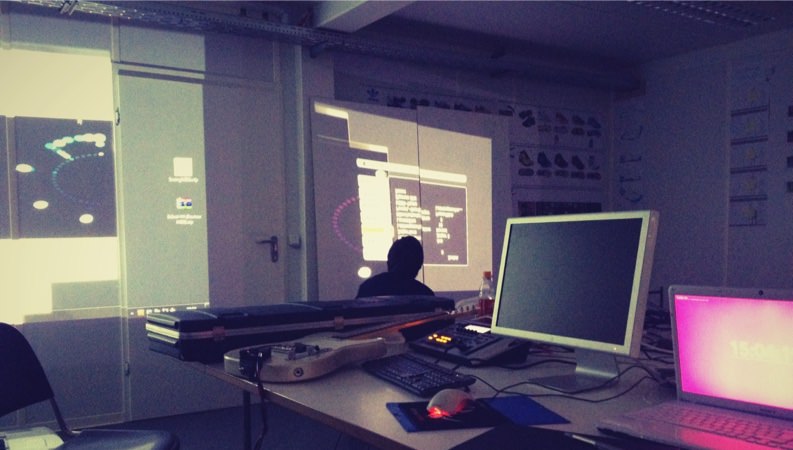 For the first part of the project, we solely focused on the visual representation of the riffs played. Then our school's media lab was cool enough to buy us a midi-controller, which allowed us to convert the frequencies of the guitar into midi signals.
For some weeks we kept a playful and explorative attitude at the heart of our approach. We transformed rough sketches into prototypes to guide our next steps, allowing us to experience the core of the idea, test, evaluate and learn. At all times, we used vvvv to turn midi signals into visual graphics.
Once we found the most expressive visual representation, we turned to the staging phase. Projecting on a wall never felt right, so we put the guitarist in the centre of the projection, creating a system that keeps up with the performer.
We gathered our equipment of two projectors each with custom rigs, an infrared camera for tracking, a powerful computer, our midi modulator and of course the guitar gear.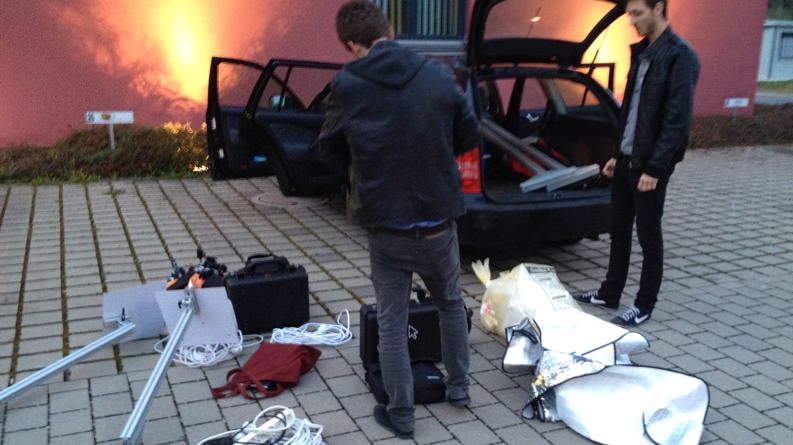 For some more information, FastCo.Design rocked a feature article on our project.